Atlas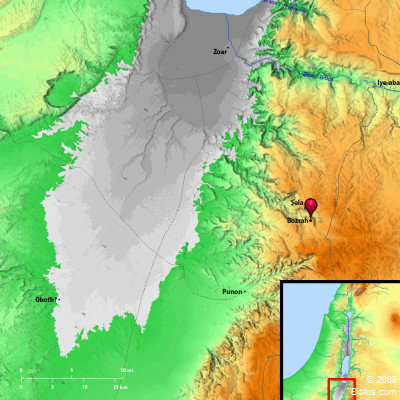 ---
Maps Created using Biblemapper 3.0
Additional data from OpenBible.info
---
You are free to use up to 50 Biblos coprighted maps (small or large) for your website or presentation. Please credit Biblos.com.
Occurrences
Genesis 36:39
Baal Hanan the son of Achbor died, and Hadar reigned in his place. The name of his city was Pau. His wife's name was Mehetabel, the daughter of Matred, the daughter of Mezahab.
Encyclopedia
PAI
pa'-i (pa`i; Phogor): The royal city of Hadad or Hadar, king of Edom (1 Chronicles 1:50). The name is given as "Pau" (pa`u) in Genesis 36:39. There is no indication of its position. It is not identified.