Atlas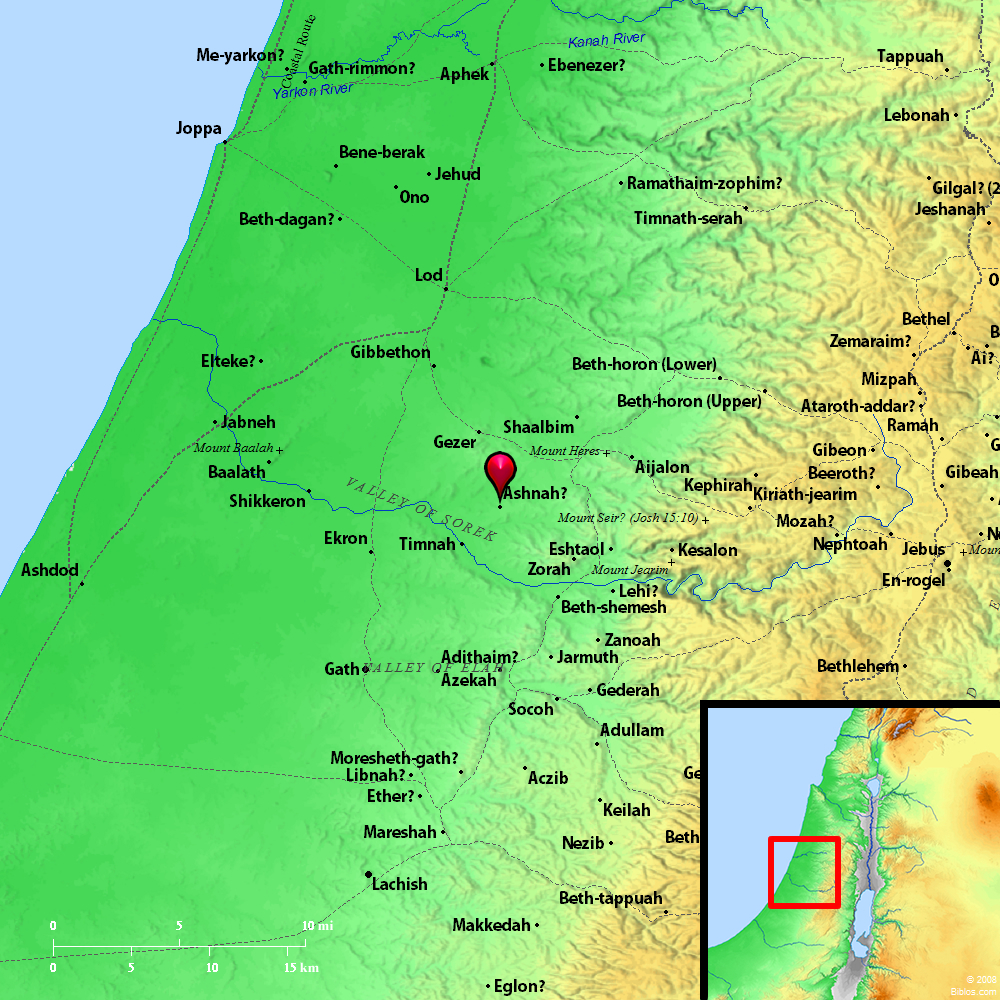 ---
Maps Created using Biblemapper 3.0
Additional data from OpenBible.info
---
You are free to use up to 50 Biblos coprighted maps (small or large) for your website or presentation. Please credit Biblos.com.
Occurrences
Joshua 15:33
In the lowland, Eshtaol, Zorah, Ashnah,
Joshua 15:43 Iphtah, Ashnah, Nezib,
Encyclopedia
ASHNAH
ash'-na ('ashnah): Two sites,

(1) Joshua 15:33, a site in the lowlands of Judah, probably near Estaol and Zorah. The small ruin Aslin between those two places may retain an echo of the old name;

(2) Joshua 15:43 an unknown site farther south.
Strong's Hebrew
H823: Ashnah
two cities in Judah