Atlas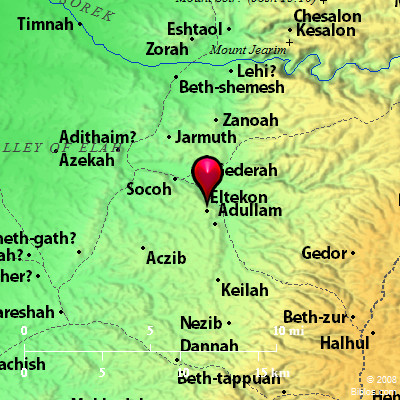 ---
Maps Created using Biblemapper 3.0
Additional data from OpenBible.info
---
You are free to use up to 50 Biblos coprighted maps (small or large) for your website or presentation. Please credit Biblos.com.
Occurrences
Joshua 15:59
Maarath, Beth Anoth, and Eltekon; six cities with their villages.
Encyclopedia
ELTEKON
el'-te-kon ('elteqon, "founded by God"):

A city in the hill country of Judah (Joshua 15:59) near BETH-ANOTH (which see) to be looked for, therefore, a little North of Hebron. Site unknown.
Strong's Hebrew
H515: Elteqon
a city in Palestine